Transparency and informed decisions are the fundamental principles of consumer protection. For this reason, it is important to us that our customers have a clear view of their gambling transactions. Our account statement makes this simple.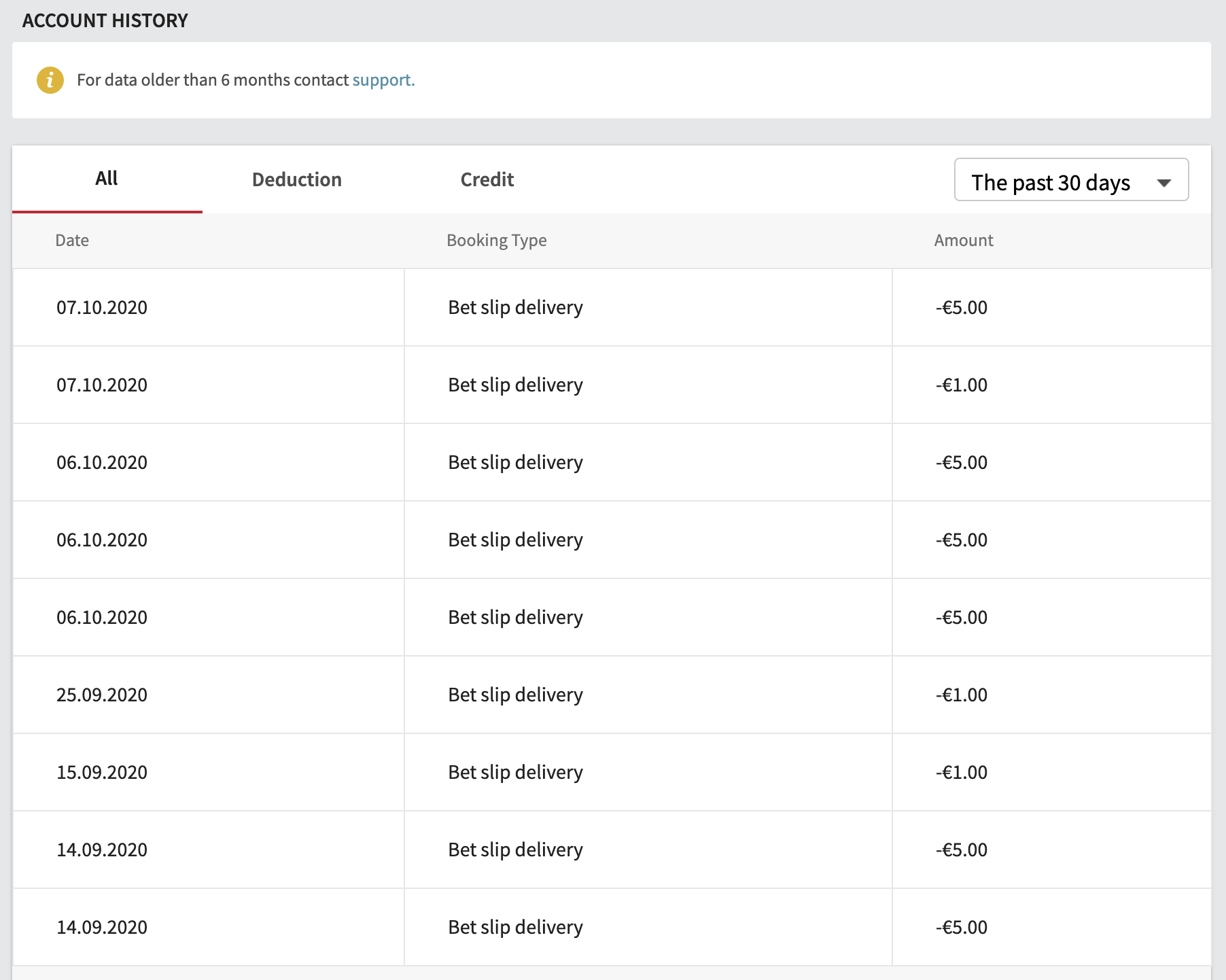 You obtain an overview of all transactions or the transactions in a specific area (e.g. sports betting) for the selected time period within the last six months. If you require information regarding earlier transactions, please contact our customer service team.
Set yourself a limit with regard to the number of bets you place and do not wager more than you're prepared to spend on entertainment.