Transparency and informed decisions are the fundamental principles of consumer protection. For this reason, it is important to us that our customers have a clear view of their gambling transactions. Our account statement makes this simple.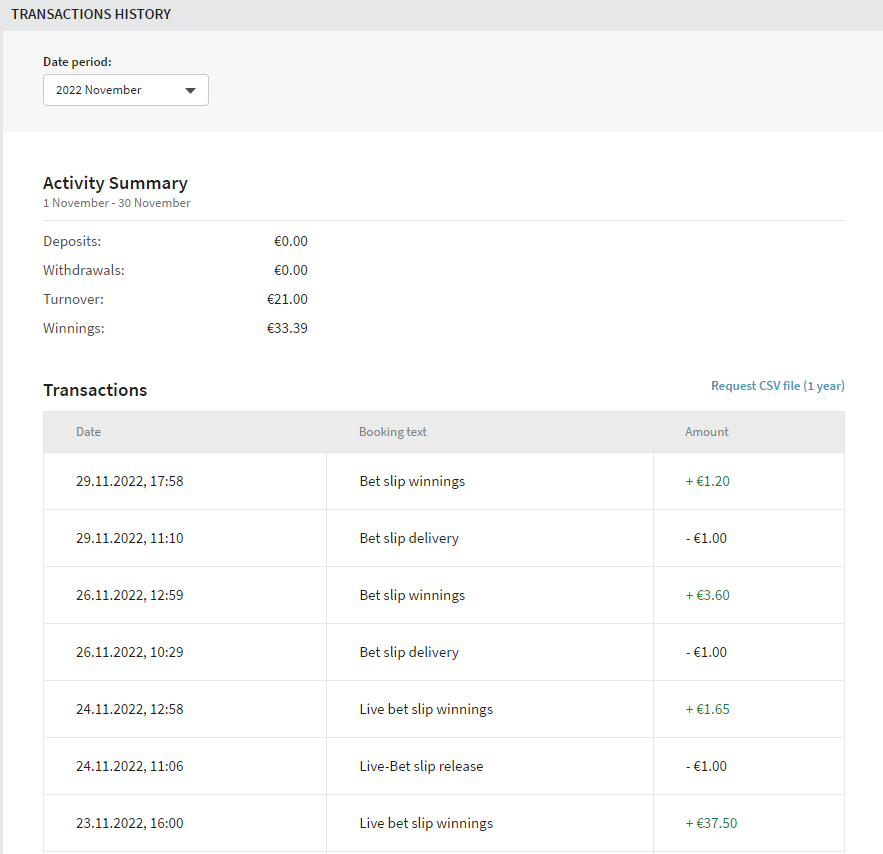 You obtain an overview of all transactions or the transactions in a specific area (e.g. sports betting) for the selected time period within the last twelve months. If you require information regarding earlier transactions, please contact our customer service team.
Do not neglect your social environment, and take any reactions from your partner, family members, friends and work colleagues seriously.